---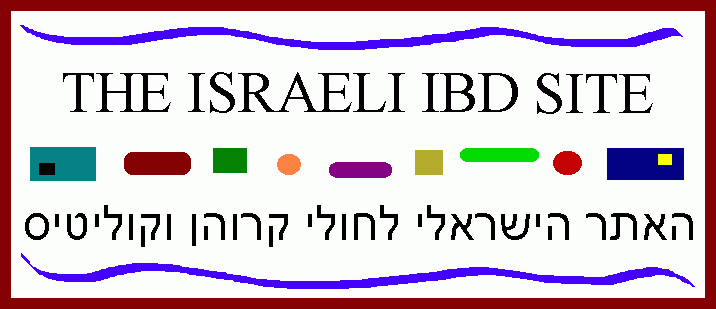 Hi! I have made this site for people with IBD from israel and around the world.
I hope you will find the information inside useful.
If you have any comments and suggestions please Do email them to me
And if you realy want to make my day, please write something about yourself in the message board.
MailBox: lvds@postmark.net
Warning!!
All the information in this site might be incorrect or out of date.
The documents and all other forms of information in this site are in no way
intended to be a substitute for medical care. Please discuss anything you
read here with a doctor before making any decisions about treatment.
In no way would the builder of this site be responsible for any kind of damage
resulting from any kind of usage of documents and all other information that is in this web site or connected to it.
If there is any copyright material in here, please let me know and i will remove it.