Well , That's me i guess.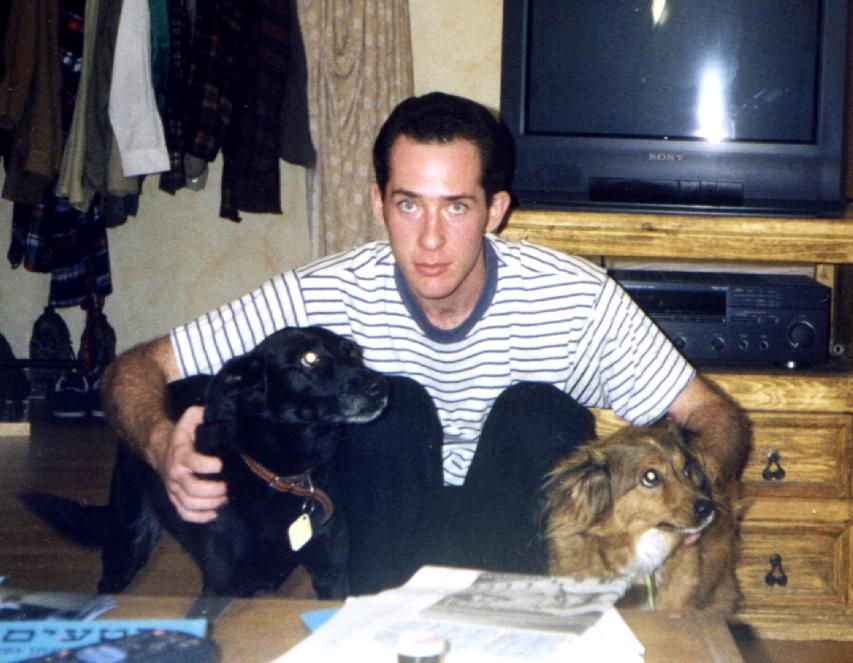 As you wildly guessed, i live in israel.
I'm 22 and have crohns disease for about 3 years.
About a year ago i had part of my small and large intestine removed.
Since then everything seems to go faster through me,
so i have much more time to read...
The two other animals in the picture are Kaya(black) and Niki(Brown).

If you have any comments on my site or just wish to chat, fill free to email me.
I hope you liked it here.
Take care , And may your bowels be with you.


Wait! One more thing , Please sign my guest book.